My cousin Derek graduated with his AA degree this past week and his parents threw a little get together to celebrate his accomplishment. I'm so proud of him because honestly Derek didn't think school was for him. He also had a couple of very difficult classes this last semester and was beginning to doubt himself. I gave him a few pep talks, encouraging him not to give up. Aristotle said, "The roots of education are bitter, but the fruit is sweet" and Derek is living proof of that.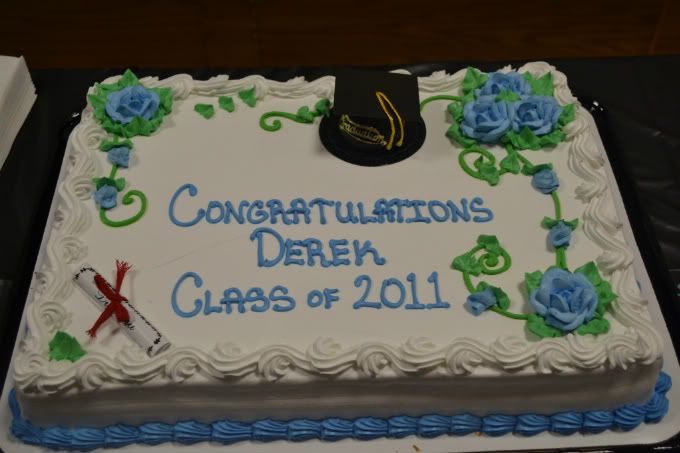 I pray this is just the beginning of his academic career
Sometimes I think we forget how important an education is. I would never forget the words Dr. Ben Carson spoke at my commencement ceremony from Southern. He said if everything he had today was taken from him it would be okay because he knew he could get it all back because the one thing they couldn't take was the knowledge and skill he possessed.
Congrats again Derek and good luck as you start basic training in a few weeks and your BS program in January